Our mission is to advance education-related theory and methodology; to improve knowledge about the biological, psychological, technological, and social processes of learning, development, and mental health in diverse populations; and to enhance learning and mental health in educational and community contexts through innovative educational interventions and effective prevention/ intervention programs.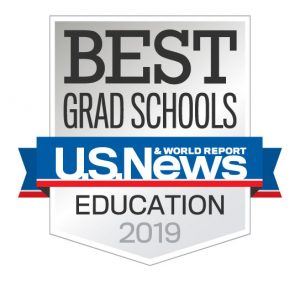 UW ED PSYCH AGAIN RANKED #1
UW-Madison's Dept. of Educational Psychology has again been named as the top program in its field in U.S. News & World Report's 2019 Best Graduate Schools ranking.
"Our reputation is built on the faculty's skill in conducting sophisticated and meaningful research — that is, research that has strong theoretical foundations, advanced research designs, and practical implications for educational practice," says Ed Psych Department Chair Brad Brown. "Our faculty members are involved in studies of bullying, the fundamentals of math learning, use of technology to assist in learning and instruction, programs to inspire early reading, elements of successful family-school partnerships in rural areas, instruction for youths with autism, the adjustment of ethnic minority students to predominantly white college environments — a remarkable diversity of critical issues in education."
Including this latest report, UW Ed Psych has now been ranked Number 1 for seven of the last eight years.
EXPLORE A GRADUATE MINOR IN ED PSYCH
Our minor program will expand your understanding of how individuals learn, processes of human development, research methods and statistics, and/or how to enhance learning and adjustment in school settings.
Find more info here.
UPCOMING DISSERTATION DEFENSE:
"Outcomes of Project LIST: A Targeted Analysis of Factors that Influence Effectiveness and Functioning in School Problem Solving Teams"
School Psych student and PhD candidate Alexandra Ament will defend her dissertation.
DETAILS: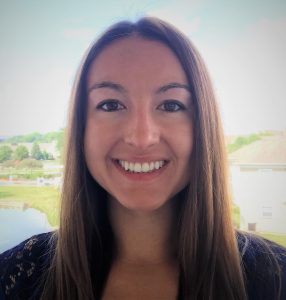 Time: Monday, July 16 at 10 a.m.
Location: Room 852B in the Educational Sciences building, 1025 W. Johnson St.
Ament's dissertation explores how problem-solving teams (PSTs) in schools play a critical role in supporting children and adolescents with mental health, social-emotional, and behavioral concerns. Her research evaluates results from PSTs that participated in Project LIST: Learning to Improve School Teams to determine how a coaching intervention impacted their abilities to use a problem-solving process and evidence-based practices to address behavioral issues. It also explores barriers and other factors that may impact the success of PSTs.
The dissertation committee includes Profs. Jenny Asmus (Ed Psych), Craig Albers (Ed Psych), Jim Wollack (Ed Psych) and Sigan Hartley (Human Development and Family Studies).
Alex is a 5th year student in the School Psychology program. She is currently completing her APA-accredited internship with the Center for Autism Spectrum Disorders at Nationwide Children's Hospital in Columbus, Ohio, and will start her post-doctoral fellowship there this fall. She received her B.S. in Psychology from University of Wisconsin-Madison.
UPCOMING DISSERTATION DEFENSE:
"Benefits for Whom? Language and Literacy Outcomes for Underrepresented Native English Speakers in DLI Programs"
School Psych student and PhD candidate Lana Mahgoub will defend her dissertation.
DETAILS: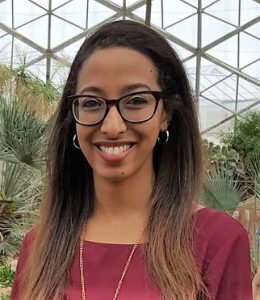 Time: Wednesday, July 18 at 2 p.m.
Location: Room 852B in the Educational Sciences building, 1025 W. Johnson St.
In her dissertation, Mahgoub notes that prior studies illustrate how dual language immersion programs lead to some advantages in executive functioning, language learning tasks, and often result in both positive linguistic and general academic outcomes for both native Spanish speaking and native English speaking students. Her research examines language, literacy, and executive function outcomes of children from specifically underrepresented groups enrolled in Dual Language Immersion (DLI) programs, namely, low income native English speakers, African American, and multiracial youth. Further, her study also explores parental perceptions of their children's academic, social, and emotional progress in DLI programs. Given the importance of literacy skill development, this project focuses on examining the language and literacy outcomes, across race and SES levels, for both native and non-native English speaking students in the DLI programs.
The dissertation committee includes Profs. Steve Quintana, Haley Vlach, Aydin Bal, Criag Albers and Rita Kaushanskaya
Lana is a graduate student in the School Psychology area. She received her B.A. in Psychology with a concentration in Neuroscience from Grinnell College where she worked in a behavioral lab researching the success of minority students in STEM classes. She has also conducted research regarding children's language development and has an interest in working with minority populations and bilingual speakers.
For updates about our program, events and more,
Spotlight News
SCHOOL PSYCH ADDS TWO NEW PROFESSORS
The department's School Psychology program will gain two new new professors this fall.
Prof. Katie Eklund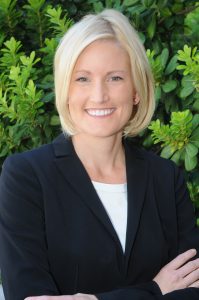 Dr. Katie Eklund will bring her expertise and research on school mental health and the intersection between evidence-based assessment and intervention for children and youth to the department.
As mental health concerns are a major barrier to learning for many youth, her work includes a three-pronged approach: universal screening and early intervention for students with mental health risks; advocacy and policy promotion of school psychologists as mental health providers; and how to improve school climate and student safety.
Dr. Eklund was most recently an Assistant Professor in the School Psychology Program at the University of Missouri. She received her doctorate in Counseling, Clinical, and School Psychology from the University of California, Santa Barbara.
This fall, Dr. Eklund will teach the Introduction to School Psychology course.
Prof. Stephen Kilgus
Dr. Stephen Kilgus' primary research interest is in the area of school mental health with a focus on social-emotional and behavioral intervention and assessment.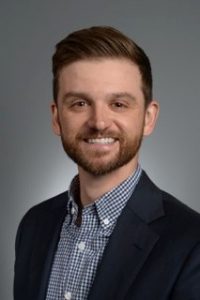 His work has established evidence-based assessment procedures as well as the development and validation of tools for universal screening, problem analysis and progress monitoring.
Previously, Dr. Kilgus was an Associate Professor in the School Psychology Program at the University of Missouri. He currently serves as an associate editor for the Journal of School Psychology.
Dr. Kilgus will teach the Social, Emotional and Behavioral Assessment course this fall.
NEW PROFESSOR JOINS HUMAN DEVELOPMENT PROGRAM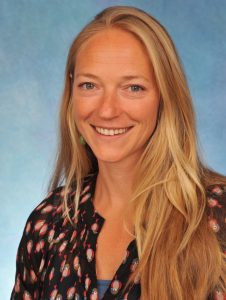 The department is pleased to announce that Dr. Sarah Short has joined the Human Development area as an assistant professor and the inaugural King Endowed Chair in Educational Psychology and the Center for Health Minds.
Dr. Short has a long-standing interest in the prevention of neurodevelopmental disorders and psychiatric illness and has conducted multidisciplinary research that unites the fields of psychology, biology, human development and neuroscience. Her work focuses on the identification of early risk factors and the characterization of brain and behavioral development starting at birth. In a second line of research, she has begun to investigate contemplative interventions with parents and children to facilitate learning. She aims to create neurodevelopmentally informed behavioral interventions that leverage the inherent plasticity of the developing brain to promote resilience in children.
Before joining the department, Dr. Short was an assistant professor at the University of North Carolina at Chapel Hill and most recently served as the scientific co-director and an associate scientist at the Center for Healthy Minds here on campus.

Short will teach her first course — Brain & Behavioral Development from Prenatal to Pre-K: Setting the Stage for Learning — in Fall 2018.
ED PSYCH STUDENT WINS RESEARCH GRANT
Chelsea Olson, a third-year graduate student in the department's Human Development area, has won a research grant to fund a study exploring how university students use a range of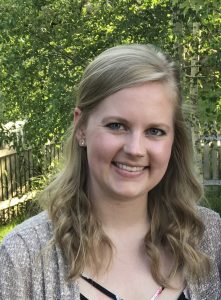 media to stay in touch with old friends from high school and make new friends at college. The UW-Madison Global Health Institute will fund the research.
"Our study will survey freshmen students at UW-Madison during next September and December to find out how they use texting and phone calls as well as social media – like Facebook, Instagram or Snapchat – to interact with old friends and make new social connections," she says. "One potential impact of this study would be recommendations about what media platforms college freshmen could use to maintain friendships in order to reduce stress and benefit mental health."