The UW-Madison Counseling Psychology Training Clinic is a training facility for the Counseling Psychology (Ph.D. and M.A.) graduate training programs administered by the University of Wisconsin-Madison Department of Counseling Psychology. The clinic seeks to offer high quality, cost efficient and multiculturally competent psychological and mental health services to students and residents of Madison and the surrounding areas. The clinic also supports the research of program faculty and students and seeks to advance understanding of psychological health conditions and services. The clinic is fully committed to the ethical standards of the American Psychological Association (APA) and to all applicable legal standards. The clinic is philosophically guided by a fundamental commitment to psychological practice that is grounded in science, and is concerned with the cultural, dynamic, behavioral, and humanistic processes of counseling practice.
Our clinic provides a range of counseling and psychological services which are available to children, adolescents, adults, couples, and families. Clients needing services unavailable through the clinic are referred to local professionals, agencies, or hospitals equipped to provide appropriate services.  Examples of specific interventions offered at the clinic include individual therapy for work, school, or personal concerns; marriage/divorce counseling; family counseling; and couples counseling.  Therapy is also available for problems including depression, anxiety, stress, adjustment issues, sexual orientation/identity issues, etc. Career and life-planning counseling may also available and group counseling may be available for specific concerns. Clients may refer themselves, or they may be referred by friends, family or other professionals. The clinic reserves the right to determine the appropriateness and availability of services for all clients based on available resources, training concerns and other professional and ethical considerations.
In partnership with the Counseling Psychology Training Clinic (CPTC), the Community Support Specialists will provide mental health-related services to UW-Madison students enrolled under Division of Diversity, Equity & Educational Achievement programs such as CeO, Chancellor's Scholars, First Wave, Pathways, PEOPLE, POSSE, and Powers-Knapp Scholars. Services are intended to offer students culturally competent mental health support that enhances their academic engagement and performance. The Community Support Specialists will integrate cultural knowledge, awareness and skills to provide counseling and mental health interventions that are tailored to underrepresented minority students' needs. All clinical work will be supervised by licensed psychologists affiliated with the Department of Counseling Psychology.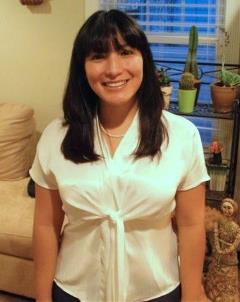 Elizabeth Martinez is an advanced doctoral student in Counseling Psychology at the University of Wisconsin-Madison. Born and raised in Monterrey, Mexico, she moved to the U.S. for her Bachelor's degree in psychology from Cornell University. Elizabeth has worked with many undergraduate students and young adults as a counselor, teacher, and mentor in various clinical and teaching settings. She endeavors to understand the person's story and experience fully in order to work together towards healing, more fulfilling experiences, and solutions. Her research interests involve understanding and promoting strength and resilience in immigrant Latino families, specifically youth, through prevention and intervention programs. Outside of work, Elizabeth enjoys spending time with friends and family, reading and film/tv-watching, and napping with her cat, Lexie.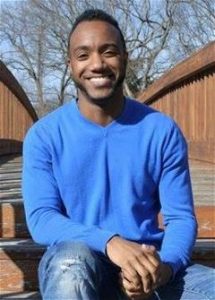 Tyson Pankey is an advanced doctoral student in the Dept. of Counseling Psychology at UW-Madison. He grew up in cities on the East Coast and Midwest where he developed a love for Old Bay seasoning and all things barbecue. Tyson completed undergraduate degrees in Psychology and Exercise & Sport Science at the University of North Carolina at Chapel Hill (Go Heels!) and received his Master of Public Health degree from the University of Kansas School of Medicine & Public Health (Go Jayhawks!). Tyson has spent much of his professional career serving underrepresented and under-resourced community groups and particularly enjoys working with individuals seeking health and behavior change. As a counselor, Tyson believes that everyone has a unique story to share and that one's intersecting identities and life experiences must be considered to promote healthy growth and healing. In his free time, Tyson enjoys athletics, music, and spending time with his family and friends. He hopes that you'll consider seeking services at the CPTC with either him or any of his talented colleagues.
Appointments
Scheduling an Appointment
Please contact the clinic to schedule an appointment or consultation. Clinic staff are available to answer questions and provide more detailed information about our services. Please call 608.265.8779.  You may leave a message on our confidential answering service and clinic staff will contact you within 2-3 days.
Hours: Weekday afternoon and evening sessions are available.
Please note:
The Clinic occasionally closes for one or two weeks during holidays, and in the summer. Please call for closing details and we will return your message as soon as possible.
Referrals
The Counseling Psychology Training Clinic welcomes referrals from agencies and professionals. Please fill out the referral form and fax to 608.890.4552.
Clinic Services
The Clinic provides counseling and mental health services for individuals, families, couples and groups.
Clinic staff are trained to assist clients with a variety of concerns including, but not limited to: depression, anxiety, relationship issues, family concerns, trauma, eating disorders, sexual orientation/identity, sexuality, culture/ethnicity, poor concentration, grief, gender issues, anger, and counseling for gifted and talented students.
The Clinic provides confidential services. The clinic is fully committed to the ethical standards of the American Psychological Association (APA), the American Counseling Association (ACA), and to all applicable legal standards.
The Clinic reserves the right to determine the appropriateness and availability of services for all clients based on available resources and other professional and ethical considerations. The clinic will provide appropriate referrals when necessary. The Clinic does not provide crisis intervention, medication, and services for ongoing sexual or physical abuse.
The Clinic's training model includes live supervision/observation of counseling sessions designed to equip clinic trainees with the skills and support necessary to provide ethical and professional psychological services to best meet the needs of each client. Additionally, all counseling sessions are recorded for training purposes. For more information please contact the clinic at 608.265.8779.
Fees, Hours, and Location
This is an accordion element with a series of buttons that open and close related content panels.
Fees
Fees for counseling services are on a sliding scale determined by income. Payment is expected at the time services are rendered. We do not accept direct assignment of Medicare, Medicaid, or other insurance benefits, nor can we bill insurance companies directly. Cash and checks are accepted. The clinic is dedicated to providing affordable services.
Hours
Weekday afternoon and evening sessions available. Please call 608.265.8779 to schedule an appointment.
Location
UW-Madison Counseling Psychology Training Clinic
Educational Sciences Building, Room 312
1025 West Johnson Street
Madison, WI 53706
Directions
View the Counseling Psychology Training Clinic map.
FINDING THE COUNSELING PSYCHOLOGY TRAINING CLINIC
It is easiest to find the clinic if you enter the building through the door on the Mills Street side (close to the corner of Johnson Street), and take an immediate left when you walk into the building. You'll see a nondescript stairway door on your left. Go up one flight, pass Educational/School Psychology on your left when you exit the stairway, continue into the hallway ahead of you (don't turn left) and you will see the CPTC in room 312 on the left. Even though the room is #312, it's on the second floor when you enter on the Mills Street side. (Directions to the elevator can be provided when scheduling an appointment.)
PARKING
There is no designated parking for the CPTC, but there are meters available. In addition, there is a parking lot (Lot 56) behind the Zoology Research Building at 1117 West Johnson Street on the corner of North Charter Street (one block West of Mills Street) that is free after 4:30 p.m.
BUS
Most buses that go to downtown Madison and the UW Campus will stop near the Educational Sciences Building. The best stop is Johnson Street at Mills Street (coming from the West) or University Avenue at Mills Street (coming from the East – then walk one block on Mills Street towards Johnson Street).