Patrice Leverett
School Psychology student Patrice Leverett successfully defended her dissertation
"Redirecting the Pipeline: Behavior Interventions and Treatment Acceptability for African American Males."
Research synopsis:
African American students comprise a disproportionate number of discipline referrals across school levels. These numbers reach a peak in middle schools across the United States. The correlation between referrals, dropout rates, and ultimately incarceration rates has led to the development of the term "School-to-Prison Pipeline." To address these gaps, some schools have adopted a Positive Behavior Support (PBS) framework to select interventions across three tiers: universal, targeted, and individualized interventions. However, the gaps in behavioral outcomes remain. This exploratory study uses Grounded Theory methodology to examine African-American, adolescent males' perceptions of PBS/PBIS practices. Students were interviewed using a researcher created, treatment acceptability interview protocol to identify both the feasibility and likelihood of acceptance by adolescent males from the African American community. Implications for future training and practice are discussed.
About Patrice:
She is currently a school psychologist for the Madison Metropolitan School District. Patrice completed her M.S. in Education at Queens College of New York and her B.A. at the University of Pittsburgh. Patrice has accepted a tenure-track position at the University of Nevada–Las Vegas, this fall.
Joe Anistranski
Human Development student Joe Anistranski successfully defended his dissertation
"What are the Respective Roles of Developmental Tasks in College Student Belonging? Testing a Balance-Integration Framework"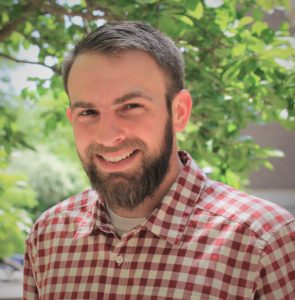 This dissertation explores how specific developmental tasks relate to college students' sense of belonging and how belonging relates to students' intentions to persist.
About Joe:
He is broadly interested in college student development, especially how students develop a sense of belonging in college. This fall, Joe will move to California to begin teaching at the University of California Davis.
Seo Young Lee
Quantitative Methods student Seo Young Lee successfully defended her dissertation
"A Mixture Model Approach to Detect Examinees with Item Preknowledge."
Research synopsis: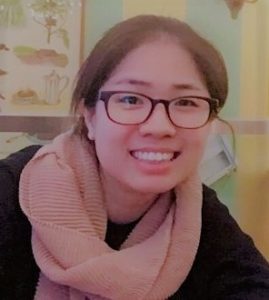 Item preknowledge has been a serious threat to test validity because it results in some examinees having an unfair advantage and undermines the validity of interpretability of test results for all. A number of different approaches have been developed for statistically detecting preknowledge, most of which entirely rely on item response data. This dissertation proposes a mixture model to incorporate both item responses and response times within a hierarchical framework for detecting examinees with item preknowledge.
About Seo Young:
She received her master's degree in Education with an emphasis in educational measurement and evaluation from Ewha Womans University of South Korea in 2005. Her research interests focus on how anomalous testing behaviors can be identified using statistical or modeling approaches. She is currently working at Prometric as a psychometrician.
Yorel Lashley
Human Development student Yorel Lashly successfully defended his dissertation
"Measuring self-efficacy development in drumming skills and social-emotional learning: Do the sources of self-efficacy beliefs change in level of influence or constitution with more task experience (measured quantitatively)? What are the main cognitive outcomes as understood by the students themselves qualitatively?"
His dissertation explores how students practice and learn discipline to find and create supportive communities that enable them to grow into leaders empowered to direct their own lives.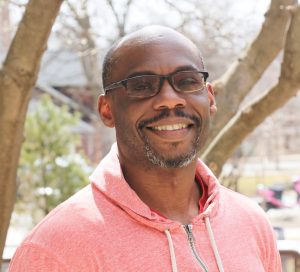 Specifically, it uses a West African drumming class to look into how self-efficacy works within enactive mastery experiences (essentially prior experience or practice), vicarious experiences (comparing ourselves to others we saw in the same situations), verbal persuasion (other people saying they expected us to do well or poorly) and physiological affective states (the mood we were in or the how good we felt).
About Yorel:
He received his M.A. in Afro-American Studies with a History concentration and an M.A. in Educational Psychology. Prior to enrolling, Yorel founded Drum Power, a youth program that has been developing discipline, community and leadership through drumming for more than 15 years.
Samantha Blair
School Psychology student Samantha Blair successfully defended her dissertation
"A Survey of Summer Camp Directors on Current Behavior Management Practices and Needs"
Research synopsis: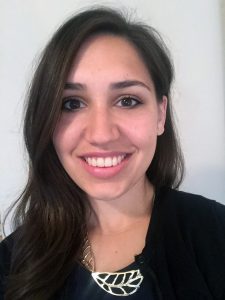 Attending summer camp leads to many positive youth outcomes and research in the school setting has demonstrated the importance of behavior management for student success.  This study looks at current behavior management practices and needs in the summer camp setting to explore ways in which evidence-based behavior management strategies commonly used in schools may be useful in camps.  Research was conducted in collaboration with the American Camp Association to survey summer camp directors around the country about their experiences and perspectives.
About Samantha:
She is currently completing her APA-accredited internship with the Department of Psychological Services in the Cypress-Fairbanks Independent School District just outside of Houston, Texas.  She received her B.A. in Psychology from Michigan State University.