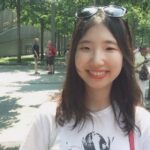 Yunji Park – May 2021 – PhD Educational Psychology  (Human Development)
Dissertation: Tracking down fraction acquisition: Investigating neural and behavioral signatures of a neurocognitive tool for early fractions learning

The acquisition of symbolic fraction knowledge is critical for mathematical development. However, many young children have struggled to learn the concept of symbolic fractions than whole numbers. With developmental cognitive neuroscience perspectives, the present dissertation aimed to explore developmental changes in functional and structural brains as children learn fraction instructions. In particular, this dissertation focuses on a recently proposed neurocognitive tool, a Ratio Processing System (RPS), a primitive ability to process nonsymbolic ratio magnitudes that might be used to help build students' understanding of symbolic fractions. Tracking down fraction acquisition from the children's brain to behavior, this dissertation put forward the potential use of nonsymbolic ratios as a perceptual tool that might benefit children's fraction learning.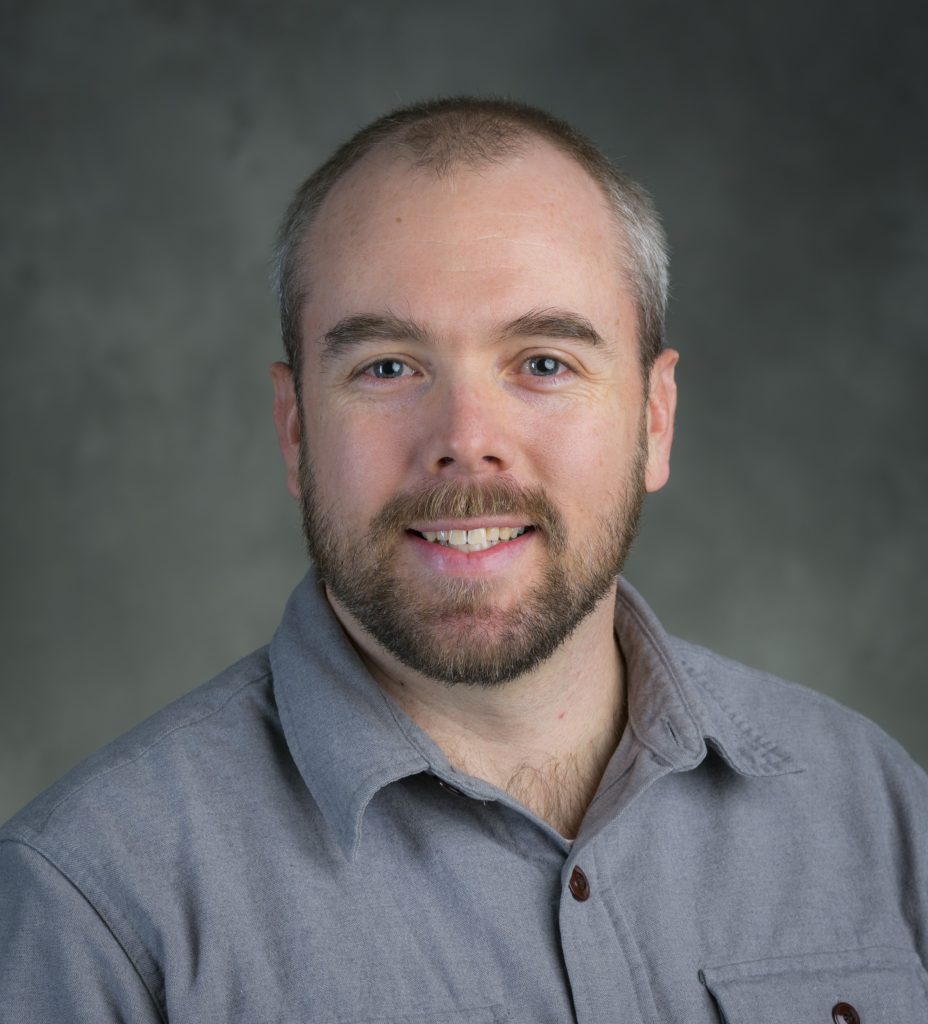 Brendan Eagan  – December 2020 – PhD Educational Psychology  (Learning Sciences)
Dissertation: Measuring the Impact of Transcription Error on Coding Error
A fundamental component of research on learning is understanding processes or performance. One typical method of studying how and why people perform in particular ways is to record audio or video of those processes. Research methodologies that rely on audio or video data start with recording phenomena (events) researchers are interested in. After recording audio or video data of an event, researchers often transcribe their data. Next, the transcription is annotated or coded. Afterward, the annotated transcript is then further analyzed or modeled in some way, and finally, conclusions or inferences are made based on that model. Unfortunately, as with all human endeavors, analytic methods such as transcription are imperfect, and errors and inconsistencies can erode the validity of the conclusions they produce. This dissertation will focus on the reliability and validity of transcription and coding and ways of assessing their sensitivity to error.  Specifically, it will introduce a novel transcription error sensitivity analysis test that measures the impact transcription error has on subsequent coding.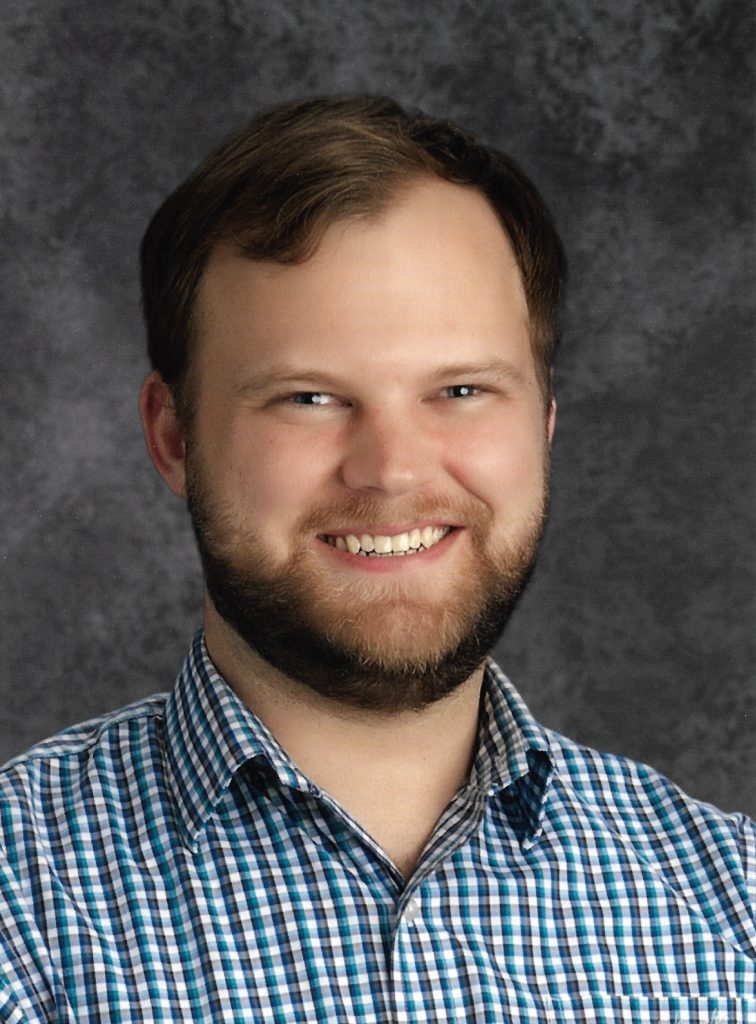 Mitchell Markham – December 2020 PhD Educational Psychology (School Psychology)
Dissertation: Mindfulness in Education: Modification, Usability, and Acceptability of a Mindfulness-Based Wellness Training for Educators in Rural School
Education, especially given its current state, is a particularly stressful occupation.  Educators are faced with ever-increasing responsibilities and initiatives with insufficient support, little planning time, increasing classroom sizes, constrained school budgets, lack of administrator support, relatively low compensation, and inadequate appreciation or respect for their work.  In rural schools, these circumstances are often exacerbated by declining school-age populations, increasing local poverty, reduced state funding, increased costs for necessary functions like transportation across large geographical areas, fewer staff positions, educators having multiple roles within a school, and professional isolation.  This confluence of factors can lead to significant levels of stress, which can lead to illness, negative short- and long-term health outcomes, and increased mental illness.  This dissertation investigated the acceptability and usability of a mindfulness-based training for rural educators in reducing stress, improving emotional well-being, and increasing self-compassion and self-efficacy within their roles.  Educators played a critical role in evaluating and modifying this training.  Findings suggest that a mindfulness-based training is acceptable to rural educators and leads to improvements in emotional well-being, self-compassion, and mindfulness.  This work provides a starting point for future research on educator well-being, mindfulness-based interventions, and rural education.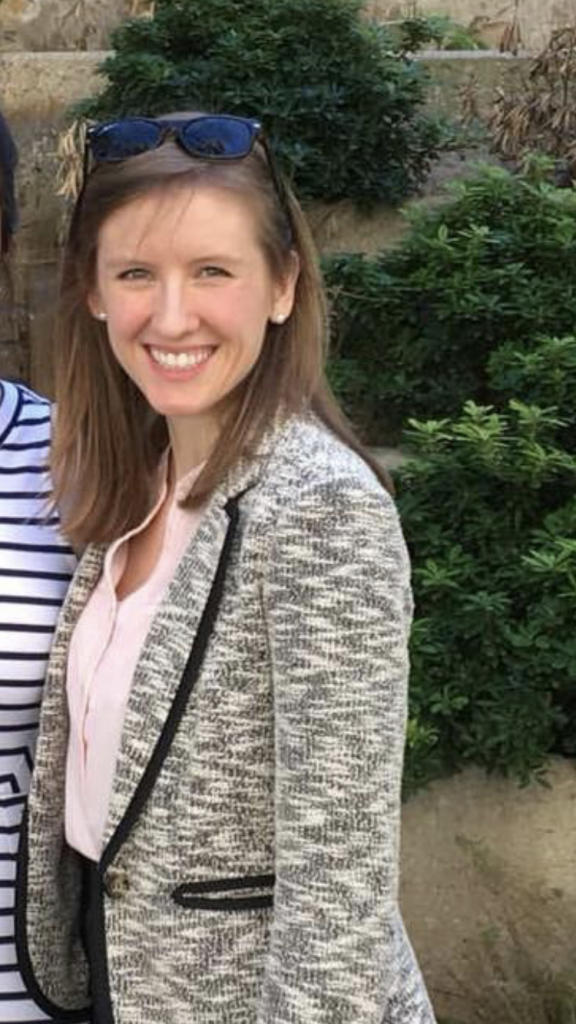 Lisa Moore – December 2020  PhD Educational Psychology (School Psychology)
Dissertation: A Meta-Analysis of Single-Case Research Designs Examining Reading Interventions for English Learners
With the continued increase of English learners (ELs) within the United States' education system, educators are in need of evidence-based supplemental reading interventions appropriate for use with these students. Similarly, research syntheses and meta-analyses examining the existing literature are needed to summarize and draw conclusions regarding reading intervention effectiveness for English learners. This meta-analysis examined reading interventions for English learners that were implemented utilizing single-case design methodologies. Study results have implications for practitioners implementing reading interventions with ELs and researchers evaluating reading interventions for EL populations. This dissertation also adds to the growing literature of meta-analyses of SCD research using BC-SMD effect sizes.
Patrice Leverett
School Psychology student Patrice Leverett successfully defended her dissertation
"Redirecting the Pipeline: Behavior Interventions and Treatment Acceptability for African American Males."
Research synopsis:
African American students comprise a disproportionate number of discipline referrals across school levels. These numbers reach a peak in middle schools across the United States. The correlation between referrals, dropout rates, and ultimately incarceration rates has led to the development of the term "School-to-Prison Pipeline." To address these gaps, some schools have adopted a Positive Behavior Support (PBS) framework to select interventions across three tiers: universal, targeted, and individualized interventions. However, the gaps in behavioral outcomes remain. This exploratory study uses Grounded Theory methodology to examine African-American, adolescent males' perceptions of PBS/PBIS practices. Students were interviewed using a researcher created, treatment acceptability interview protocol to identify both the feasibility and likelihood of acceptance by adolescent males from the African American community. Implications for future training and practice are discussed.
About Patrice:
She is currently a school psychologist for the Madison Metropolitan School District. Patrice completed her M.S. in Education at Queens College of New York and her B.A. at the University of Pittsburgh. Patrice has accepted a tenure-track position at the University of Nevada–Las Vegas, this fall.
Joe Anistranski
Human Development student Joe Anistranski successfully defended his dissertation
"What are the Respective Roles of Developmental Tasks in College Student Belonging? Testing a Balance-Integration Framework"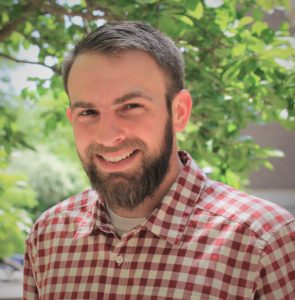 This dissertation explores how specific developmental tasks relate to college students' sense of belonging and how belonging relates to students' intentions to persist.
About Joe:
He is broadly interested in college student development, especially how students develop a sense of belonging in college. This fall, Joe will move to California to begin teaching at the University of California Davis.
Seo Young Lee
Quantitative Methods student Seo Young Lee successfully defended her dissertation
"A Mixture Model Approach to Detect Examinees with Item Preknowledge."
Research synopsis: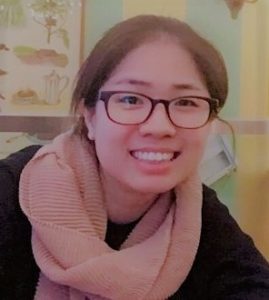 Item preknowledge has been a serious threat to test validity because it results in some examinees having an unfair advantage and undermines the validity of interpretability of test results for all. A number of different approaches have been developed for statistically detecting preknowledge, most of which entirely rely on item response data. This dissertation proposes a mixture model to incorporate both item responses and response times within a hierarchical framework for detecting examinees with item preknowledge.
About Seo Young:
She received her master's degree in Education with an emphasis in educational measurement and evaluation from Ewha Womans University of South Korea in 2005. Her research interests focus on how anomalous testing behaviors can be identified using statistical or modeling approaches. She is currently working at Prometric as a psychometrician.
Yorel Lashley
Human Development student Yorel Lashly successfully defended his dissertation
"Measuring self-efficacy development in drumming skills and social-emotional learning: Do the sources of self-efficacy beliefs change in level of influence or constitution with more task experience (measured quantitatively)? What are the main cognitive outcomes as understood by the students themselves qualitatively?"
His dissertation explores how students practice and learn discipline to find and create supportive communities that enable them to grow into leaders empowered to direct their own lives.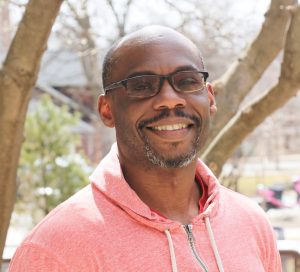 Specifically, it uses a West African drumming class to look into how self-efficacy works within enactive mastery experiences (essentially prior experience or practice), vicarious experiences (comparing ourselves to others we saw in the same situations), verbal persuasion (other people saying they expected us to do well or poorly) and physiological affective states (the mood we were in or the how good we felt).
About Yorel:
He received his M.A. in Afro-American Studies with a History concentration and an M.A. in Educational Psychology. Prior to enrolling, Yorel founded Drum Power, a youth program that has been developing discipline, community and leadership through drumming for more than 15 years.
Samantha Blair
School Psychology student Samantha Blair successfully defended her dissertation
"A Survey of Summer Camp Directors on Current Behavior Management Practices and Needs"
Research synopsis: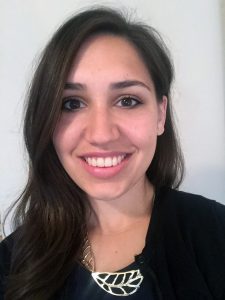 Attending summer camp leads to many positive youth outcomes and research in the school setting has demonstrated the importance of behavior management for student success.  This study looks at current behavior management practices and needs in the summer camp setting to explore ways in which evidence-based behavior management strategies commonly used in schools may be useful in camps.  Research was conducted in collaboration with the American Camp Association to survey summer camp directors around the country about their experiences and perspectives.
About Samantha:
She is currently completing her APA-accredited internship with the Department of Psychological Services in the Cypress-Fairbanks Independent School District just outside of Houston, Texas.  She received her B.A. in Psychology from Michigan State University.
Sally Wu
Sally Wu successfully defended her dissertation.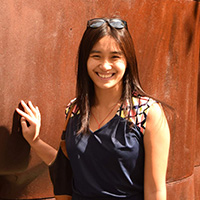 About Sally
Sally Wu was a PhD student in the Learning Sciences area working with Dr. Martina Rau. Her interest in education began at Haverford College, where she received a B.A. in Psychology with an Educational Studies minor. Her professional and research experiences are focus on helping learners make connections between concepts and developing resources that support science, technology, engineering, and mathematics (STEM) teaching and learning.
Before starting her PhD, Sally was a curriculum and training specialist as an AmeriCorps VISTA member working with Citizen Schools, a nonprofit organization that engages community volunteers in teaching their passion to inner-city middle-school students. She also worked as a research assistant for Abt Associates, a research and evaluation consulting firm, researching the effectiveness of STEM education initiatives.
Sally is interested in how students learn with visual-spatial representations in STEM. Particularly, she focuses on student-generated representations to investigate learning processes related to visual-spatial content and to inform the design of instructional materials. Her work with adviser, Dr. Martina Rau, incorporates instructional activities that support student-generated representations with an intelligent tutor that scaffolds student engagement with multiple graphical representations in Chemistry. The tutor supports perceptual learning strategies and provide adaptive support to individual students.
Joe Michaelis
Joe Michaelis successfully defended his dissertation.

About Joe
Joe E Michaelis was a Ph.D. student in Educational Psychology – Learning Sciences at the University of Wisconsin.After six years as a science educator and FIRST robotics coach in urban middle and high schools, he has returned to Madison to pursue research interests in STEM education. His graduate adviser is Professor Mitchell Nathan whose research includes teacher knowledge and beliefs, gesture studies, and discourse analysis in STEM and math education.
Joe's research involves studying interest development and its impact on learning in STEM education, focusing on the role of learning environments, feedback, cognitive development and influence of social constructs and identities. This work examines designing scaffolded instruction from teachers, other students, and educational technologies to best meet the needs of students at different phases of interest development. This work is conducted in classrooms, homes, out-of-school STEM education settings, and in lab based intelligent tutoring systems using data collected via observation, interview, survey and eye-tracking.
School Psychology Alumni