Claudia Matta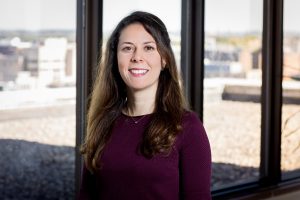 Biography
Claudia Matta Ramly is a first year graduate student in the Learning Sciences area in the Educational Psychology Department. Previously, she worked for 9 years in the health care industry in training and education as well as with UNESCO in the field of Education for Sustainable Development.
Education
Claudia received her BS in Nutrition and Dietetics in 2008 and then a Masters in Public Health in 2011. Her work experience included educating patients on therapy management as well as developing and implementing medical curriculum for physicians and medical educators.
Research
She currently works in the Learning Representations and Technology Lab with Dr. Martina Rau where she leads experimental studies on perceptual fluency. Her interests focus on adult learning, perceptual fluency, as well as on how implicit and nonverbal feedback affect individual and collaborative learning of representational competencies. She is committed to mentoring undergraduate research assistants using evidence-based mentoring practices. -based mentoring practices.