Priya Kalra, EdD
Personal Biography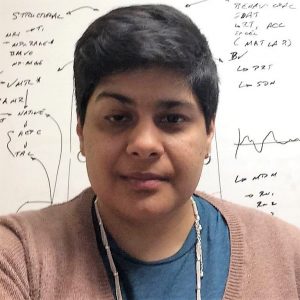 Priya Kalra is a postdoctoral research associate at the University of Wisconsin-Madison.  She works with Profs. Ed Hubbard (Educational Neuroscience Lab) and Percival Matthews (MELD Lab) on the LAMBDA project (Longitudinal Analysis of Mathematical Brain Development and Abilities).
Research
Dr. Kalra's research focuses on relational reasoning and schema induction, particularly in the context of STEM learning. She uses a combination of behavioral and neuroimaging methods to investigate these questions.
Education
Dr. Kalra holds a B.A. in Cognitive Science from U.C. Berkeley, an M.Sc. in Functional Neuroimaging from Brunel University, and an M.Ed. Mind, Brain, & Education and Ed.D. in Human Development & Education from Harvard Graduate School of Education.
Kalliopi (Peli) Galiti, PhD
PERSONAL BIOGRAPHY
Kalliopi (Peli) Galiti, is a Research Scholar in the Educational Psychology Department at the University of Wisconsin-Madison. She has joined Professor R. Enright's team in 2013 and is the director of the Greek Forgiveness Education Program. She is a mentor for teachers and has trained in the Forgiveness Education Program over 300 teachers and 3,000 students in Greece. Her research centers on the effects of teaching forgiveness and restorative justice in schools, especially in students who deal with anger, depression anxiety and economic straits.
PUBLICATIONS
Her publications include two books (in Greek) about forgiveness and restorative justice: Galiti, P., Enright, R. (2015).  Living with My Best Self.  Grigori Press, Athens, and Galiti, P., (2017). Conflict and Coexistence. Grigori Press, Athens. She has also published several articles in Journals.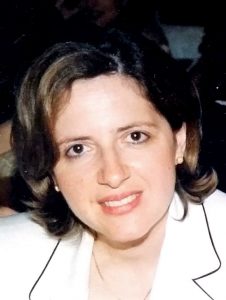 RESEARCH
Dr. Galiti's research has been supported by the Institute of International Education. In 2017 she was selected by the IIE to teach Forgiveness postgraduate classes at the Aristotelian University of Thessaloniki. The collaboration between the University of Wisconsin and the University of Thessaloniki produced a research project on the impact of Forgiveness Education to Elementary and Secondary students of Greece as a mean of reducing anger and preventing bullying.
EDUCATION
Dr. Galiti holds a BS degree from the University of Athens-Greece, a M. Ed degree in School Counseling from the University of Missouri-St. Louis and a Ph.D degree in Educational Psychology from the University of Athens-Greece. She has also done postgraduate studies in family therapy in USA and Greece. She has worked as a school counselor in Greece, as a volunteer counselor at psychiatric settings in Athens, and St Louis, MO and also as a volunteer counselor at the Children's Hospital in Boston MA.
Bian Wu
(608)772-6643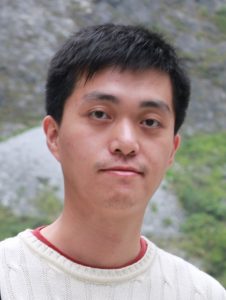 Room 491 Educational Sciences
1025 West Johnson St.
Madison, WI 53706-1706
PERSONAL BIOGRAPHY
Bian Wu is an associate professor in the Department of Educational Information Technology at East China Normal University and a visiting scholar in the Department of Educational Psychology at the University of Wisconsin-Madison. His work focuses on using learning analytics approaches to model complex problem-solving competences.
EDUCATION
PhD, Information and Technology Studies, School of Education, University of Hong Kong