Priya Kalra, EdD
Personal Biography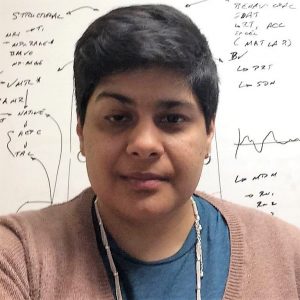 Priya Kalra is a postdoctoral research associate at the University of Wisconsin-Madison.  She works with Profs. Ed Hubbard (Educational Neuroscience Lab) and Percival Matthews (MELD Lab) on the LAMBDA project (Longitudinal Analysis of Mathematical Brain Development and Abilities).
Research
Dr. Kalra's research focuses on relational reasoning and schema induction, particularly in the context of STEM learning. She uses a combination of behavioral and neuroimaging methods to investigate these questions.
Education
Dr. Kalra holds a B.A. in Cognitive Science from U.C. Berkeley, an M.Sc. in Functional Neuroimaging from Brunel University, and an M.Ed. Mind, Brain, & Education and Ed.D. in Human Development & Education from Harvard Graduate School of Education.
Jessica B. Willenbrink, Ph.D.
Personal Biography
Jessica Willenbrink is a postdoctoral research associate within the School Psychology program at the University of Wisconsin-Madison. She works with Drs. Katie Eklund and Steve Kilgus on three projects funded by grants from the Institute of Education Sciences. Prior to working as a postdoctoral researcher, Dr. Willenbrink worked as a special education teacher for Milwaukee Public Schools, completed an APA-accredited psychology internship at The School at Columbia University in New York City, and was a school psychologist in the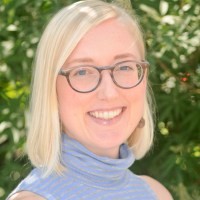 School District of Whitefish Bay in Wisconsin.
Research
Dr. Willenbrink's research focuses on effective school-based mental health interventions and practices. She is particularly interested in preventative mental-health interventions at the universal and targeted levels. At the universal level, she has investigated the effectiveness of a class-wide mindfulness program on elementary students' internalizing and externalizing behaviors and on their teachers' level of stress and burnout. Her current work with Drs. Eklund and Kilgus investigates a targeted intervention for students at-risk for anxiety or depression, a targeted intervention for students with emerging externalizing behaviors, and a suite of measures that provide school staff with information regarding student behavior function and social-emotional skills.
Education
Dr. Willenbrink received her undergraduate degree from Bellarmine University in Louisville, Kentucky in Elementary Education as well as Learning and Behavior Disorders. She received her master's degree from the University of Wisconsin-Madison in Educational Psychology and her Ph.D. at the University of Wisconsin-Milwaukee in Educational Psychology with a specialization in School Psychology.