Ed Psych Professor Receives Mentoring Award
While Ed Psych faculty often receive awards and grants based on their groundbreaking research, the department's Prof. Edward Hubbard also recently won a very different kind of award – one for mentoring students.
An assistant professor within the department's Human Development area, Hubbard won the Undergraduate Mentoring Award, a campus-wide honor that recognizes faculty members,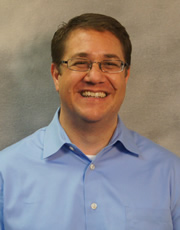 academic staff and others for mentoring undergraduates in research, scholarly and creative endeavors. He was nominated by five students who worked in his UW Educational Neuroscience Lab, which operates in the Educational Sciences building and at the Waisman Center.
"Ed truly wants his students to get as much out of the research experience as they can and to feel that they can approach him to talk about anything," says lab manager Jennifer Hathaway. "(He) makes it a priority to meet with students at weekly lab-wide meetings, project-specific meetings and one-on-one to discuss updates, new scientific articles and provide feedback on presentations or papers."
Read more about Hubbard's award, lab and research here.
(Posted June 7, 2017)
Ed Psych's Vlach Receives Early Career Award
Assistant Prof. Haley Vlach recently received an Early Career Research Contribution Award from the Society for Research in Child Development (SRCD).
This prestigious honor is given to emerging scientists in the field of child development, as evidenced through research, publications and other scholarly activity.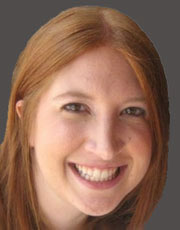 Vlach is the director of the Learning, Cognition, and Development (LCD) Lab where her research focuses on young children's learning, including the study of memory, word learning, categorization, generalization/transfer of learning, and conceptual development.
Specifically, Vlach aims to connect traditional laboratory research on cognitive development with more applied settings, such as studies of effective interventions and educational curriculum.
"Being recognized by my peers is a remarkable honor," she says. "It's truly humbling to be in the company of the exceptional scholars who have received the award over the years."
Vlach received her award April 7, during the award ceremony at the Biennial Meeting of the Society for Research in Child Development in Austin, Texas.
As a recipient of this award, Vlach becomes part of SRCD's Oral History Project, which archives interviews with major figures in the fields of child development and child psychology, as well as other related fields.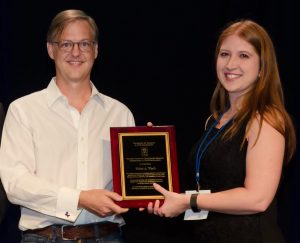 According to the SRCD website: "As research in human development expands, the need for coordination and integration among the disciplines grows. The Society is constantly working to facilitate such coordination and integration and to assist in the dissemination of research findings. The Society welcomes the increasing interest in child development research and seeks members who share this interest."
(Posted April 14, 2017)
Professor Recognized with Chancellor's Inclusive Excellence Award
Since joining the UW more than 20 years ago, Prof. Steve Quintana has worked to include students and educators with diverse backgrounds through his work in the Dept. of Educational Psychology.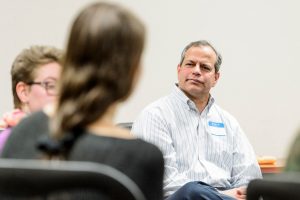 To recognize these efforts, Quintana was awarded one of the university's top honors this Spring, receiving the inaugural "Award for Inclusive Excellence" as part of the UW's annual Distinguished Teaching Awards.
Among the many initiatives he's organized, Quintana, who is also a professor in the Dept. of Counseling Psychology, was recently a coordinator of the Diversity Dialogues program, which are 90-minute facilitated conversations held across campus in small groups focused on diversity issues.
He's also been involved with the Our Wisconsin program, an initiative that provides workshops to incoming UW-Madison students to help build a campus community that is welcoming to all students.
(Posted April 17, 2017)
​Teaching Assistant Wins Campus-Wide Award
Congratulations to Ed Psych Student Lecturer Amanda Siebert-Evenstone, who was recently awarded a Campus-Wide Teaching Assistant Award for 2016.
A PhD candidate in the department's School Psychology program, Siebert-Evenstone is inspired by the undergraduate students she teaches.
"I really enjoy helping students make connections between different topics and reflect on how certain theories we study apply to their daily lives," she says.
Dept. Chair Brad Brown says the recognition is well-deserved. "At all levels – from the undergraduate courses through graduate level work – our students have access to incredible instructors," he says. "Amanda's efforts and this award are more proof of that."
(Posted April 13, 2017)