School Psych Professor Named Journal Editor
Congratulations to School Psychology Program Director Dr. Craig Albers!
Prof. Albers was recently named by the Society for the Study of School Psychology as the 11th editor of the Journal of School Psychology. He will begin his term as editor-elect in January of 2019 and will serve as editor from January 2020 through the end of 2024. Albers has served as associate editor for the journal for more than eight years, where he has made decisions on over 210 manuscripts. He has a distinguished record of service to the Society of the Study of School Psychology as Chair for multiple committees. His editorship will follow current editor, Dr. Michelle Demaray, a graduate of the UW-Madison School Psychology Program. First published in 1963, JSP publishes original empirical articles and critical reviews of the literature on research and practices relevant to psychological and behavioral processes in school settings. JSP presents research on intervention mechanisms and approaches; schooling effects on the development of social, cognitive, mental-health, and achievement-related outcomes; assessment; and consultation. Read more about JSP and its high-impact articles here. Please join us in congratulating Prof. Albers!  
MSPE Program Gets New Director
Lisa Hebgen has taken over as director of the Department's Master of Science for Professional Educators program. She succeeds interim director Mary Louse Gomez. Hebgen, who was previously the associate vice president of student success for the Wisconsin Technical College System, is excited about her new role.
"I love working with educators, especially when it comes to helping them decide on continuing education options," she says. "Deciding to enroll in a master's degree is a big step. Typically it means educators are seeking greater job opportunities, other educational related positions or enhancing their teaching skills." Enrolling in MSPE, a unique two-year fully-online program, allows them the opportunity to gain experience in each of these options as it combines instruction from the departments of Curriculum & Instruction, Educational Psychology and Educational Leadership and Policy Analysis. Another key feature is that it requires educators to be employed during their graduate studies, which allows the coursework to be fully integrated into their current work setting. The program follows a cohort model with all students beginning in the summer term and taking classes in sequence with the same group of students for both years. Hebgen is looking forward to growing the program as well. "I'm excited to learn about the market for educators who are pursuing graduate degrees," she adds. "By talking to students and faculty about where the field is headed and about their ideas for courses and coursework, we can learn how to better serve our students and meet their needs." For more information about the MSPE program, visit their website here.
QM Professor Selected as Visiting Researcher
Ed Psych professor David Kaplan, who teaches in the department's Quantitative Methods program area, has been selected to be the visiting researcher at the Luxembourg Institute for Social and Economic Research (LISER) next January.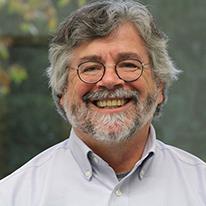 During his time at LISER, Kaplan will be present his recent work on Bayesian approaches to estimating country-level trajectories in educational outcomes and collaborating on multiple LISER-based projects. For more information, click here.  
New Professor Joins Human Development Program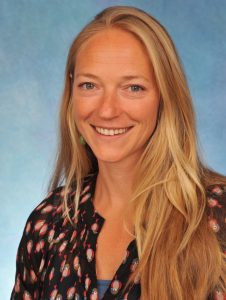 The department is pleased to announce that Dr. Sarah Short has joined the Human Development area as an assistant professor and the inaugural King Endowed Chair in Educational Psychology and the Center for Health Minds. Dr. Short has a long-standing interest in the prevention of neurodevelopmental disorders and psychiatric illness and has conducted multidisciplinary research that unites the fields of psychology, biology, human development and neuroscience. Her work focuses on the identification of early risk factors and the characterization of brain and behavioral development starting at birth. In a second line of research, she has begun to investigate contemplative interventions with parents and children to facilitate learning. She aims to create neurodevelopmentally informed behavioral interventions that leverage the inherent plasticity of the developing brain to promote resilience in children. Before joining the department, Dr. Short was an assistant professor at the University of North Carolina at Chapel Hill and most recently served as the scientific co-director and an associate scientist at the Center for Healthy Minds here on campus. Short will teach her first course — Brain & Behavioral Development from Prenatal to Pre-K: Setting the Stage for Learning — in Fall 2018.
School Psych Adds Two New Professors
The department's School Psychology program will gain two new new professors this fall. Prof. Katie Eklund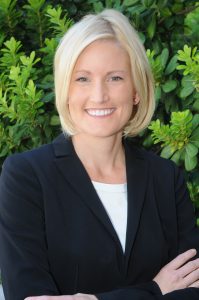 Dr. Katie Eklund will bring her expertise and research on school mental health and the intersection between evidence-based assessment and intervention for children and youth to the department. As mental health concerns are a major barrier to learning for many youth, her work includes a three-pronged approach: universal screening and early intervention for students with mental health risks; advocacy and policy promotion of school psychologists as mental health providers; and how to improve school climate and student safety. Dr. Eklund was most recently an Assistant Professor in the School Psychology Program at the University of Missouri. She received her doctorate in Counseling, Clinical, and School Psychology from the University of California, Santa Barbara. This fall, Dr. Eklund will teach the Introduction to School Psychology course. Prof. Stephen Kilgus Dr. Stephen Kilgus' primary research interest is in the area of school mental health with a focus on social-emotional and behavioral intervention and assessment.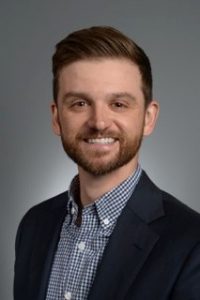 His work has established evidence-based assessment procedures as well as the development and validation of tools for universal screening, problem analysis and progress monitoring. Previously, Dr. Kilgus was an Associate Professor in the School Psychology Program at the University of Missouri. He currently serves as an associate editor for the Journal of School Psychology. Dr. Kilgus will teach the Social, Emotional and Behavioral Assessment course this fall.    
QM STUDENTS WIN CONFERENCE AWARDS
Two graduate students from the department's Quantitative Methods programs recently won awards for poster presentations of their research at the annual meeting of the International Meeting of the Psychometric Society.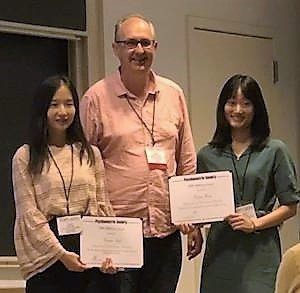 QM student Youmi Suk earned an award for her research poster, titled "Measuring the Heterogeneity of Individual-Level Treatment Effects with Multilevel-Observational Data" and another QM student, Nana Kim, earned an award for her research poster, titled "An Item Response Model for Discrete Option Multiple Choice Items." The Psychometric Society is a professional society devoted to the advancement of quantitative measurement practices in psychology, education and the social sciences. Its annual meetings draw over 500 attendees from around the world. This year, the mid-July IMPS meeting was hosted by Columbia University in New York.
ED PSYCH STUDENT WINS RESEARCH GRANT
Chelsea Olson, a third-year graduate student in the department's Human Development area, has won a research grant to fund a study exploring how university students use a range of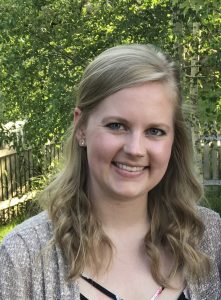 media to stay in touch with old friends from high school and make new friends at college. The UW-Madison Global Health Institute will fund the research. "Our study will survey freshmen students at UW-Madison during next September and December to find out how they use texting and phone calls as well as social media – like Facebook, Instagram or Snapchat – to interact with old friends and make new social connections," she says. "One potential impact of this study would be recommendations about what media platforms college freshmen could use to maintain friendships in order to reduce stress and benefit mental health."  
SCHOOL PSYCH ASSISTANT PROFESSOR WINS NASP RECOGNITION AWARD
Assistant Prof. Andy Garbacz recently received an award from the National Association of School Psychologist's Family, School and Community Partnership Interest Group.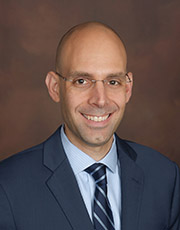 The award recognizes his work examining approaches to strengthen connections and build partnerships across homes, schools, and communities to promote positive outcomes for children, families and schools. He specifically aims to develop home-school-community systems that support evidence-based interventions within multi-tiered systems of support. "I am grateful for this acknowledgement of our work," says Garbacz, who joined the department's School Psychology Program in 2016. "This recognition highlights the dedication of our team, the strength of our collaborators across universities, organizations, and communities; and esteemed scholars who, through their important advancements, have made our work possible." Garbacz received the award at the 2018 National Association of School Psychologists Annual Convention in Chicago, Illinois.
(Posted March 27, 2018)
Student Wins 'Leaders & Legends' Award
Pauline Ho, a first-year student in the department's Human Development program area, was recently named as a 2017 Leaders & Legends honoree by the Who's Who in Asian American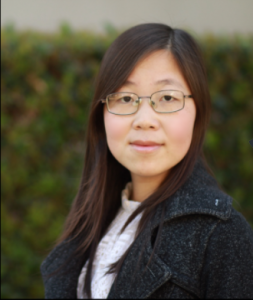 Communities. Ho is humbled by the award and appreciates the recognition as "confirmation for my passion and commitment in the Asian American community," she says, adding "I want to pass on a torch of legacy to the next generations encouraging them to give back to their respective communities." An immigrant from Vietnam, Ho is a part of the department's Peer Relations Study Group, which is run by Prof. Brad Brown. With PRSG and her Ed Psych studies, she plans to "conduct rigorous research exploring factors that influence underrepresented students' educational experience and success from an asset-based perspective," she says. After graduation, Ho says she will "pursue a tenure-track position at a public research university where I can continue doing research, but also to go into the community and collaborate with community leaders to make changes in the community."
Prof. Kaplan to Receive APA Award
Quantitative Methods Prof. David Kaplan was recently named as the 2018 recipient of the Samuel J. Messick Distinguished Scientific Contributions Award from the American Psychological Association.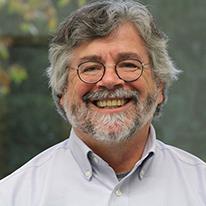 This recognition honors those who have a long and distinguished history of scientific contributions within the field of quantitative research methods. Kaplan's work earned him the award within APA's Division 5, which draws together specialists in the areas of quantitative and qualitative methods. He is also the Patricia Busk Professor of Quantitative Methods and holds affiliate appointments in the university's Dept. of Population Health Sciences and the Center for Demography and Ecology.  Kaplan is an elected member of the National Academy of Education, a recipient of the Humboldt Research Prize, and an Honorary Research Fellow in the Dept. of Education at the University of Oxford, among other honors and recognitions.
(Posted Jan. 31, 2018)
Former PhD Student Earns "Emerging Scholar Award"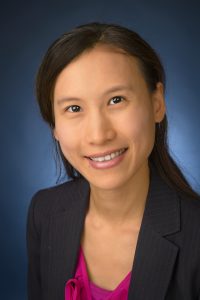 Congratulations to former UW Ed Psych student Chia-chen Yang on earning the Emerging Scholar Award from the Journal of Youth and Adolescence for her article "Online Self-Presentation on Facebook and Self Development During the College Transition." Dr. Yang received her PhD from the Human Development program area of Educational Psychology in 2014. She is now an assistant professor of Counseling, Educational Psychology and Research at the University of Memphis. Her award winning article appears in the 2016 (vol. 45#2) issue of the journal.
(Posted Sept. 26, 2017)
Kratochwill Dissertation Award Winner Announced
We are very pleased to announce that recent School Psychology program graduate Katie Roling is the inaugural recipient of the Thomas R. Kratochwill School Psychology Dissertation Award to Advance Evidence-Based Practice! This award, named after longtime faculty member and recent retiree Tom Kratochwill, supports the work of School Psychology students whose dissertation focuses on evidence-based practices to improve outcomes for children and youth.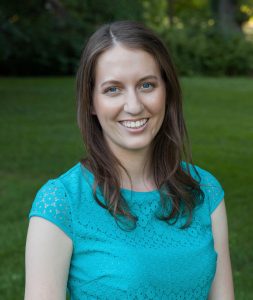 Katie's dissertation examined whether integrating cognitive strategies into supplemental instruction could be effective for increasing academic vocabulary and reading proficiency of English Language Learners. Results of Katie's study found promising effects for the intervention on academic vocabulary knowledge. She'll use the funds to pursue professional development opportunities and "stock my literature library as I begin my career as a school psychologist with Heartland Area Education Agency in Iowa." She says Tom was an invaluable resource for students. "His passion for evidence-based intervention is constantly apparent," she explains, adding that "his support was particularly valuable when it came to my project's single-case design." After more than 30 years as a pillar of the department's School Psychology program, Tom retired in 2016 after holding numerous leadership roles in the department, including several stints as director of the School Psychology program (he's the longest serving Director in our history) and the longest serving Director of the interdisciplinary Educational and Psychological Training Center. Through it all, the many graduate students he has guided through their studies have been his motivation. "I love learning new things and sharing the information with graduate students," he says. "I also enjoy the experience of seeing graduate students progress from an introduction to the profession to competent beginning professional psychologists." To honor Tom's outstanding contributions to the School Psychology program, the Department of Educational Psychology has established the Kratochwill Dissertation Award. It will support the work of School Psychology students whose dissertation focuses on evidence-based practice to improve outcomes for children and youth. You can contribute to the fund here. 
(Updated Jan. 30, 2018; originally posted Sept. 17, 2017)
Ed Psych Professor Featured in News Report
Dr. Robert Enright, an Ed Psych and Human Development professor, was recently featured in a report from the Milwaukee Journal Sentinel. Known as a pioneer in the study of forgiveness in many hostile areas around the world, the article about Enright centers on the premise that forgiveness is not weakness.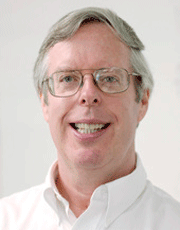 Instead, it can be "an active virtue," he states in the article. He also explains that forgiveness does not excuse injustice. "When you forgive, you don't excuse, you don't necessarily reconcile and you don't get rid of justice," he states. "You forgive and seek justice at the same time." Enright has developed his research into a K-12 curriculum focused on forgiveness, which is now being taught in classrooms in more than 30 countries. For the Fall 2017 semester, Prof. Enright is teaching two courses: Psychology of Forgiveness and The Development Process Across the Life Span.
(Posted Sept. 6, 2017)
School Psychology Graduate Wins APA's 'Outstanding Dissertation Award'
Congratulations to Dr. Paige Mission for winning the Division 16 (School Psychology) 2017 Outstanding Dissertation Award from the American Psychological Association! A 2016 graduate of the UW School Psych program, Dr. Mission will be recognized at the upcoming APA annual convention in Washington, DC for her standout dissertation, which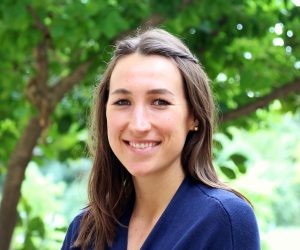 examined the validity of a broadband social-emotional screener for Spanish-speaking youth that revealed the need for more effective early identification procedures for use with linguistically-diverse students. Dr. Mission secured over $10,000 in funding for her dissertation research from national and private organizations including the American Psychological Association, the Society for the Study of School Psychology, and the Robert Wood Johnson Foundation. In 2016, she received the Wisconsin School Psychology Association Outstanding Dissertation Award. "Dr. Mission's dissertation really shows her passion for service delivery and mental health access for underprivileged youth," said her advisor, Dr. Craig Albers, UW School Psych Director. "As she continues to in the field, we expect her emphasis on prevention, lifespan considerations, and behavioral health to promote enhanced partnerships across hospitals, schools, and communities for underserved populations." A native of California, Dr. Mission served as the co-president of the Educational Psychology Student Association at UW-Madison and Student Interest Liaison for Division 16's Executive Board. More recently she has been elected as the president of the student/trainee executive board of the American Academy of Pediatric Neuropsychology where she is serving her final term. After completing her pre-doctoral clinical internship at the University of Minnesota's Medical Center and Medical School, she has gone on to pursue post-doctoral training. She currently is completing a fellowship in Pediatric Neuropsychology through the University of Wisconsin Hospital and Clinics, while also working with local community agencies to build assessment and intervention programs for children with developmental disabilities.
(Posted July 24, 2017)
Ed Psych Professor Receives Mentoring Award
While Ed Psych faculty often receive awards and grants based on their groundbreaking research, the department's Prof. Edward Hubbard also recently won a very different kind of award – one for mentoring students. An assistant professor within the department's Human Development area, Hubbard won the Undergraduate Mentoring Award, a campus-wide honor that recognizes faculty members,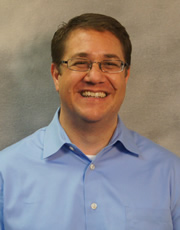 academic staff and others for mentoring undergraduates in research, scholarly and creative endeavors. He was nominated by five students who worked in his UW Educational Neuroscience Lab, which operates in the Educational Sciences building and at the Waisman Center. "Ed truly wants his students to get as much out of the research experience as they can and to feel that they can approach him to talk about anything," says lab manager Jennifer Hathaway. "(He) makes it a priority to meet with students at weekly lab-wide meetings, project-specific meetings and one-on-one to discuss updates, new scientific articles and provide feedback on presentations or papers." Read more about Hubbard's award, lab and research here.
(Posted June 7, 2017)
Ed Psych's Vlach Receives Early Career Award
Assistant Prof. Haley Vlach recently received an Early Career Research Contribution Award from the Society for Research in Child Development (SRCD). This prestigious honor is given to emerging scientists in the field of child development, as evidenced through research, publications and other scholarly activity.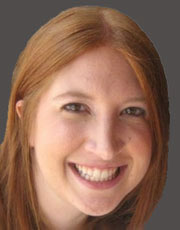 Vlach is the director of the Learning, Cognition, and Development (LCD) Lab where her research focuses on young children's learning, including the study of memory, word learning, categorization, generalization/transfer of learning, and conceptual development. Specifically, Vlach aims to connect traditional laboratory research on cognitive development with more applied settings, such as studies of effective interventions and educational curriculum. "Being recognized by my peers is a remarkable honor," she says. "It's truly humbling to be in the company of the exceptional scholars who have received the award over the years." Vlach received her award April 7, during the award ceremony at the Biennial Meeting of the Society for Research in Child Development in Austin, Texas. As a recipient of this award, Vlach becomes part of SRCD's Oral History Project, which archives interviews with major figures in the fields of child development and child psychology, as well as other related fields.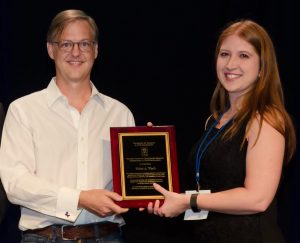 According to the SRCD website: "As research in human development expands, the need for coordination and integration among the disciplines grows. The Society is constantly working to facilitate such coordination and integration and to assist in the dissemination of research findings. The Society welcomes the increasing interest in child development research and seeks members who share this interest."
(Posted April 14, 2017)
Professor Recognized with Chancellor's Inclusive Excellence Award
Since joining the UW more than 20 years ago, Prof. Steve Quintana has worked to include students and educators with diverse backgrounds through his work in the Dept. of Educational Psychology.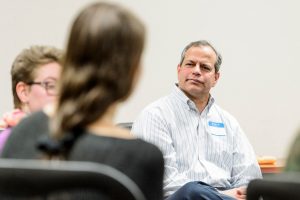 To recognize these efforts, Quintana was awarded one of the university's top honors this Spring, receiving the inaugural "Award for Inclusive Excellence" as part of the UW's annual Distinguished Teaching Awards. Among the many initiatives he's organized, Quintana, who is also a professor in the Dept. of Counseling Psychology, was recently a coordinator of the Diversity Dialogues program, which are 90-minute facilitated conversations held across campus in small groups focused on diversity issues. He's also been involved with the Our Wisconsin program, an initiative that provides workshops to incoming UW-Madison students to help build a campus community that is welcoming to all students.
(Posted April 17, 2017)
​Teaching Assistant Wins Campus-Wide Award
Congratulations to Ed Psych Student Lecturer Amanda Siebert-Evenstone, who was recently awarded a Campus-Wide Teaching Assistant Award for 2016.
A PhD candidate in the department's School Psychology program, Siebert-Evenstone is inspired by the undergraduate students she teaches. "I really enjoy helping students make connections between different topics and reflect on how certain theories we study apply to their daily lives," she says. Dept. Chair Brad Brown says the recognition is well-deserved. "At all levels – from the undergraduate courses through graduate level work – our students have access to incredible instructors," he says. "Amanda's efforts and this award are more proof of that."
(Posted April 13, 2017)