Ed Psych Professor Launches New Video Blog "Learning with Visuals"
Martina Rau, an assistant professor in Ed Psych's Learning Sciences area, has launched a new video blog that aims at "finding new ways of communicating with non-scientists."
Called "Learning with Visuals," Rau's Youtube channel will showcase 3-5 minute videos that connect her education research with people outside the realm of academia. The videos will walk viewers through study strategies using graphs, models and other teaching tools.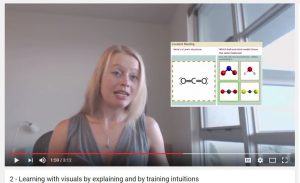 "I started thinking about the Wisconsin Idea and ways in which I could make my research more accessible and help improve people's lives beyond the boundaries of my research lab," she says.
Her first video, "Translating Research into Everyday Language," introduces her work and her second post, "Learning with Visuals by Explaining and by Training Intuitions," looks at her research into what skills students need in order to learn utilizing visuals. The video blog is an extension of her Learning Representations & Technology Lab.
Rau plans to release a new video every Monday. Find her Youtube channel here and read more about it here. Find her faculty profile here.
(Posted Sept. 18, 2017)
Diversity Group Explores Poverty and Incarceration
With the goal of increasing awareness and sensitivity around topics relating to diversity, a number of Ed Psych students are exploring issues like incarceration and poverty through events and discussions with their fellow students. What started as a small group has grown to include not only students, but also department faculty and staff.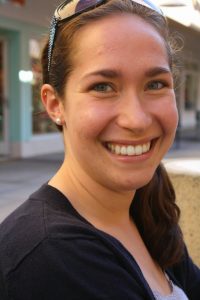 "The diversity committee began in the School Psychology area, but we expanded it to the entire department when more students and others expressed interest in discussing these topics," says Phoebe Jordan, a School Psych student and diversity committee organizer.
Recently, the group has read and discussed books like "Just Mercy" and "Evicted" as well as held a screening for "Milwaukee 53206," a documentary about the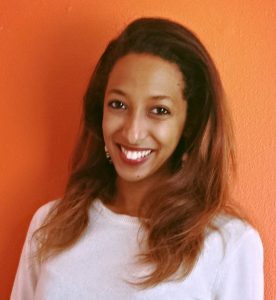 impacts of incarceration on families.
"It's important to provide a space to discuss and ask questions about diversity issues," adds student and diversity committee founder Lana Mahgoub. "Talking about these issues will lead to a greater understanding of their impact not only on our community but also in our professional environment."
Going forward, the group has plans to volunteer with other community organizations and will offer many more discussions on related books and movies. Their end goal is to serve as a resource for the entire department on topics related to diversity.
(Posted April 13, 2017)