KAPLAN TO SPEAK AT McGILL, FORDHAM THIS FALL
Ed Psych Prof. David Kaplan of the Quantitative Methods area will be delivering to two lectures at other universities in Fall 2019.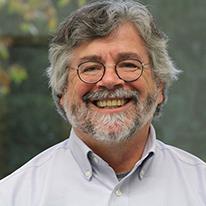 On Sept. 27, he will give the Donald O. Hebb Lecture in the Department of Psychology at McGill University. Hebb was considered one of the most important psychologists of the 20th century. He was a fellow of the Royal Society of Canada and of the Royal Society of London, and was president of the Canadian and American Psychological Associations. The topic of this lecture will consider the quantification of uncertainty in models and methods in large-scale educational research.
Then on Oct. 29, Kaplan will give the Anne Anastasi Lecture at Fordham University, which will consist of a public lecture and a Department of Psychology Colloquium. Anastasi was a pioneer in psychological measurement and in 1972 was the first woman in over 50 years to serve as president of the American Psychological Association. The topic of Kaplan's public lecture at Fordham will be on issues regarding the proper interpretation of large-scale educational assessments. His colloquium will concern recent developments in Bayesian approaches to addressing uncertainty in statistical models.
For more on these lectures, click here. For more information about Prof. Kaplan and his research, click here.
VLACH WINS UNDERGRAD MENTORING AWARD
For some time now, Ed Psych Prof. Haley Vlach has had a reputation as a supportive, encouraging educator among the many students she teaches and works with in her lab.
And now, the University has taken note, recently awarding her with the Undergraduate Mentoring Award. The campus-wide honor recognizes faculty members for extraordinary outreach and interactions with undergraduates in research, scholarly and creative endeavors.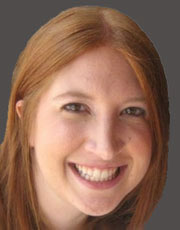 Those who have worked with Prof. Vlach, who's a member of the department's Human Development area, say the award is well deserved. "Haley is always patient and thoughtful in helping students understand proper research methods," says Megan Kaul, a PhD student and the former manager of Prof. Vlach's Learning, Cognition, and Development Lab. "But she also takes the time to get to know students individually, often talking with them about their classes."
Current LCD lab manager Alexis Hosch agrees. "Haley makes it a priority to connect with students," she says. "She encourages them to gain diverse research experiences and supports them beyond just their academic goals."
Prof. Vlach is the second Ed Psych professor to win the Undergraduate Mentoring Award in two years. In 2017, Prof. Ed Hubbard, also of the department's Human Development area, won the award for his work with students in class, his lab and at the Waisman Center.
SCHOOL PSYCH ASSISTANT PROFESSOR WINS NASP RECOGNITION AWARD
Assistant Prof. Andy Garbacz recently received an award from the National Association of School Psychologist's Family, School and Community Partnership Interest Group.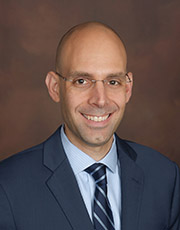 The award recognizes his work examining approaches to strengthen connections and build partnerships across homes, schools, and communities to promote positive outcomes for children, families and schools. He specifically aims to develop home-school-community systems that support evidence-based interventions within multi-tiered systems of support.
"I am grateful for this acknowledgement of our work," says Garbacz, who joined the department's School Psychology Program in 2016. "This recognition highlights the dedication of our team, the strength of our collaborators across universities, organizations, and communities; and esteemed scholars who, through their important advancements, have made our work possible."
Garbacz received the award at the 2018 National Association of School Psychologists Annual Convention in Chicago, Illinois.
ICYMI: Is One Emoji Worth a Thousand Variables?
In the October 2017 issue of the journal Mathematics Teacher, Ed Psych Prof. Percival Matthews co-authored an article exploring the potential of icon-based mathematical games, emoji math and mobile math to promote student engagement and understanding of algebra.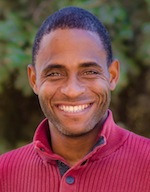 For the article, which is entitled "An Emoji is Worth a Thousand Variables," Matthews teamed up with Tom McCaffrey,  a mathematics teacher at Eagle Hill School, a private boarding school for students with learning disabilities.
"Emoji math is not watered down algebra," the two write in the article. "It is a form of algebra using variables that students are more likely to encounter in life outside the classroom."
Part of the department's Human Development area, Matthews' research is dedicated to understanding the ways that students learn about numbers, with a special emphasis on ratios and fractions.
You can find the journal article here.
Research Shows Academic Benefit of Ethnic Diversity
A team of researchers, including a UW-Madison Ed Psych professor, has found that not only is an ethnically diverse school good for students' cultural appreciation, but it may also be good for their grades.
The team, which includes Ed Psych Prof. Amy Bellmore, released the report, "Early Adolescents' Peer Experiences with Ethnic Diversity in Middle School: Implications for Academic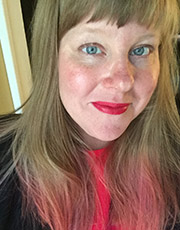 Outcomes," which appears in the Journal of Youth and Adolescence. The report found that all students in the study benefited academically from cross-ethnic peer interactions.
"The fact that all students in the study – African American, Asian, Latino/a, multiethnic and white – who had interactions with other ethnically different students improved academically is another step in showing how diversity benefits students," said Bellmore, who is chair of the Ed Psych's Human Development program area and one of the study co-authors.  "We know these interactions are mutually beneficial on a number of levels and now, the data shows it improves the students' academics too."
Find more information on the study here.
Update: Listen to a Wisconsin Public Radio segment on this research and Prof. Bellmore's work here.
(Updated Feb. 9, 2018)
Professor Publishes "Quantitative Ethnography"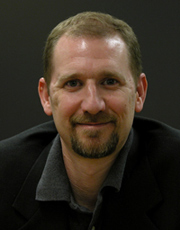 David Shaffer, the Educational Psychology Department's Vilas Distinguished Achievement Professor of Learning Science, has published a new book about research using Big Data.
He hopes the book, "Quantitative Ethnography," will serve as a first introduction to research methods for students as well as an introduction to data science and learning analytics for qualitative researchers and an introduction to the humanities for statisticians and data scientists. But his deeper goal, he says, was to "provide a philosophical and practical way to understand learning, culture and behavior in the age of Big Data."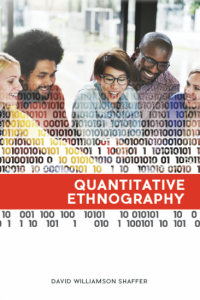 "We live in an age of Big Data," explains Shaffer, who is chair of the department's Learning Sciences program area. "The question of how to deal with Big Data is critical to the study of learning, but mining such data with only statistical techniques – as many researchers are now doing – can easily lead to studies that find useless needles of results in massive haystacks of data, to mistaking statistical significance for meaning, and as a result turning data into confusion rather than useful information."
Shaffer argues that Big Data is only useful when approached and understood in the right context. He explains: "A key part of retaining our humanity in the age of Big Data lies in our ability to look not just at what people do, but at why they do it. There are many ways to look through the mere particulars of what people do to see the meaning of what they are doing. In the age of Big Data, it is critical that we use statistical techniques not to supplant this kind of understanding, but to expand it."
UW-Madison's Shaffer to give ISTeC Distinguished Lectures at Colorado State
UW-Madison's David Williamson Shaffer will give ISTeC Distinguished Lectures at Colorado State University on Dec. 5 and 6. Shaffer is the Vilas Distinguished Achievement Professor of Learning Science with the No. 1-ranked Department of Educational Psychology. He is also the director of the Epistemic Games Group within the Wisconsin Center for Education Research and the author of "How Computer Games Help Children Learn." Shaffer's research focuses on how new technologies change the way people think and learn.
Hubbard, Matthews receive NIH award to examine fractions learning processes
UW-Madison's Edward Hubbard and Percival Matthews were recently awarded a National Institutes of Health (NIH) research grant worth nearly $1.9 million that will allow the faculty members with the School of Education to examine mathematical learning processes. The project is called, "Perceptual and Cognitive Mechanisms of Developing Fractions Knowledge: A Cross-Sequential Approach." The grant will allow the researchers leading this multifaceted project to collect brain imaging, behavioral and educational data in schoolchildren.
Rau awarded NSF grants to help STEM students learn with visual representations
UW-Madison's Martina Rau is the principal investigator on two grants awarded by the National Science Foundation (NSF) this past summer, with funding for the projects topping $1.1 million. Each of these projects will focus on how to help students learn with visual representations. Learning in the sciences often relies on visual features that depict information. Visual representations, for example, could include a pie chart depicting a fraction or a ball-and-stick model portraying chemical molecules. Rau is an assistant professor with the School of Education's No. 1-ranked Department of Educational Psychology.
Inside UW-Madison puts spotlight on Garbacz in new faculty focus Q&A feature
On Tuesday, Inside UW-Madison launched a Q&A feature that will be highlighting the newest faculty members on campus. And first up is Andy Garbacz, an assistant professor with the School of Education's No. 1-ranked Department of Educational Psychology.
UW-Madison's Wollack speaks with Reuters about SAT security breach
Reuters recently published a series of special reports examining security concerns related to the SAT college entrance exam. And among the experts the news agency turned to in an effort to put this topic in perspective is UW-Madison's James Wollack, a professor with the School of Education's No. 1-ranked Department of Educational Psychology. Wollack also is the director of UW-Madison's Testing and Evaluation Services, and the UW System's Center for Placement Testing.
Quintana speaks with Journal Sentinel about UW's new 'Our Wisconsin' program
The Milwaukee Journal Sentinel published a report examining a new UW-Madison cultural competency training program that's going to be rolled out during the fall semester and delivered to up to 1,000 freshmen. Among the experts across campus who helped craft the new program, the Journal Sentinel notes in its in-depth report, is the School of Education's Steve Quintana, a professor with the Department of Counseling Psychology, and an affiliate with the School's Department of Educational Psychology.