FACULTY RESEARCH
Our faculty do extensive, award-winning research and are involved in many interesting projects.
Please click on the program area you are interested in to read more about faculty research specific to that area:
FACULTY SPOTLIGHT
DAVID KAPLAN'S "SLICE OF PISA"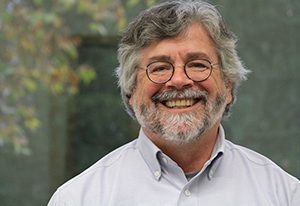 Professor David Kaplan is just one guy. But one guy, if he is an expert in his field, can help improve the way countries around the globe deliver education to young adults about to enter the workforce or higher education.
For the past few years, Kaplan has been a consultant for the Programme for International Student Assessment (PISA) – a large-scale educational project that assesses 15-year-olds' academic competency with the goal of improving educational policy and outcomes.
The PISA consortium, established by the Organisation for Economic Co-operation and Development (OECD), hires several consulting groups to advise the consortium on the development and implementation of PISA.
About six years ago, a colleague at the Australian Council for Educational Research, where PISA is based, invited Kaplan to join PISA's Technical Advisory Group (TAG). The TAG oversees the technical integrity of the entire PISA design – translations, sampling, etc.
"I said 'yes' in the beginning without knowing what I was getting into, and it turned out I loved it," said Kaplan, whose personal research focus is the development of statistical methods for empirical education research.
Kaplan recently completed his term on the Technical Advisory Group and joined the Questionnaire Expert Group, which consults on the design of context questions that accompany the test "with the idea that (PISA) is going to be used by policy makers and researchers," he said.
For example, the group attempts to discover how school level selection policies in given countries influence the recorded attitudes and perceptions that students have toward delivery of a curriculum, and how that relates to outcomes on the PISA assessment.
Part of Kaplan's consulting role is to offer advice on what data and statistical models will get at that answer. Such a research question would require a background questionnaire to get reliable information at the school and student level, Kaplan said. "My interest always has been the way (the PISA assessment) is used for secondary analysis and statistical modeling," he said.
Kaplan agreed to continue with the consulting job, despite the jet lag it causes from traveling back and forth across the globe, "because the problems are really interesting and the people I work with are really smart."
Kaplan also uses his connection with PISA to help his students access data for their own work, to provide relevant examples in his classes, and to test out his own statistical modeling ideas on the data.
FACULTY AWARDS
KAPLAN HONORED AS APA FELLOW
The American Psychological Association's Division of Evaluation, Measurement and Statistics elected Professor David Kaplan as an APA Fellow. Congratulations, Prof. Kaplan!
School of Education Research Information
Long recognized for innovative research, the School of Education houses three major research centers: the Wisconsin Center for Education Research (WCER), the Center on Education and Work (CEW), and the Wisconsin Center for the Advancement of Postsecondary Education (WISCAPE). Studies done in the centers range from infant childcare to issues in higher education.
Several facilities on and off campus provide excellent resources that aid research. Many project organizations located in the School of Education are concerned with effective schooling, including cognition and instruction. Several research centers across campus provide faculty and students with excellent resources for conducting research, all of which are sources of research assistant positions for students.
UW Research Information
Visit the UW's Research portal to many campus-wide research information sites. Here you will find links to UW research centers and facilities, funding opportunities, library resources, research news, and more.