The Educational Psychology department is proud of their recent recipients of School of Education awards.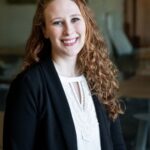 Kelsey Schenck received an Arvil S. Barr Award. Kelsey, a former middle- and high-school mathematics teacher brings experience as a classroom teacher into her scholarly research on the nature of mathematics teaching and learning. Kelsey will be publishing her research demonstrating ways teachers' mathematical knowledge is embodied and conveyed to other teachers using gestures during collaborative professional development activities. The Barr award will contribute to furthering her current investigation of how spatial ability and anxiety impact students' mathematical reasoning from an embodied perspective.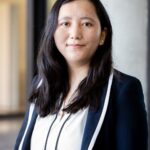 Pema Lhamo was selected to receive the Christine and Philip Lodewick Award, which honors graduate students who will likely be an outstanding leader in the field of multicultural education. Pema is currently contributing to a large-scale research project in Mexico that aims to foster the well-being of children and adults in the school environment by introducing social and emotional learning curricula. She is also interested in understanding how practices that foster compassion can influence well-being and how such practices may strengthen relationships between individuals and larger communities. This past year, Pema served as co-leader for a graduate student support group with "The Crossing" organization at UW-Madison. Pema particularly enjoys providing peer mentorship to other students back in her communities in India.
Emma Lazaroff is a recipient of the Michael Vincent and Harriet Frisbie Eastabrooks O'Shea Fellowship and the UW-Madison School of Education Thora Wick Homme Memorial Scholarship. Emma's dissertation examines whether children's relational vocabulary predicts their science knowledge in order to better understand the individual differences that contribute to science achievement gaps. Emma has thrived in research, teaching, and service during her graduate career. For instance, she has conducted important research, received high teaching evaluations as a course instructor, and served as president of our department's student group (Educational Psychology Student Association).
Congratulations to our outstanding students and deserving recipients of the School of Education's generous awards!