Three individuals with ties to the UW–Madison School of Education have published an article in the journal, Surgery, that is titled, "Attending's instructional methods as exhibited during intraoperative takeovers." The study is the result of a collaboration between the School of Education's Department of Educational Psychology and the UW–Madison School of Medicine and Public Health.
Martha Godfrey, the first author of the article, is a 2021 graduate of the Learning Sciences master's program in the Department of Educational Psychology. She is also a general surgery resident physician at the University of Florida College of Medicine – Jacksonville.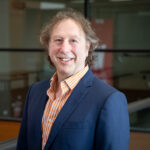 In addition, Sarah Jung, who received her doctorate from the Department of Educational Psychology in 2014, and Mitchell Nathan, a professor in the Department of Educational Psychology, are among the article's authors. Jung is currently an assistant professor in education research and development in the Department of Surgery in the School of Medicine and Public Health.
The study described in the article investigates intraoperative instructional techniques during "takeovers," which is defined as the act of an attending physician (the instructor) taking control of a case from a surgical resident, and describes what happens during takeovers as well as possible reasons for them.
Data for the study was collected in the operating room during surgery, using internal video feeds from laparoscopic cameras.
The study found that attending surgeons frequently take over during surgeries in the process of hands-on surgery education. The frequency of takeovers appeared to be independent of the resident's skills and was more dependent on the attending physician's teaching style, highlighting the need for faculty development to help surgical educators learn to tailor instruction to individual trainees.
Learn more and access the article.